Improving asthma control with therapeutic education intervention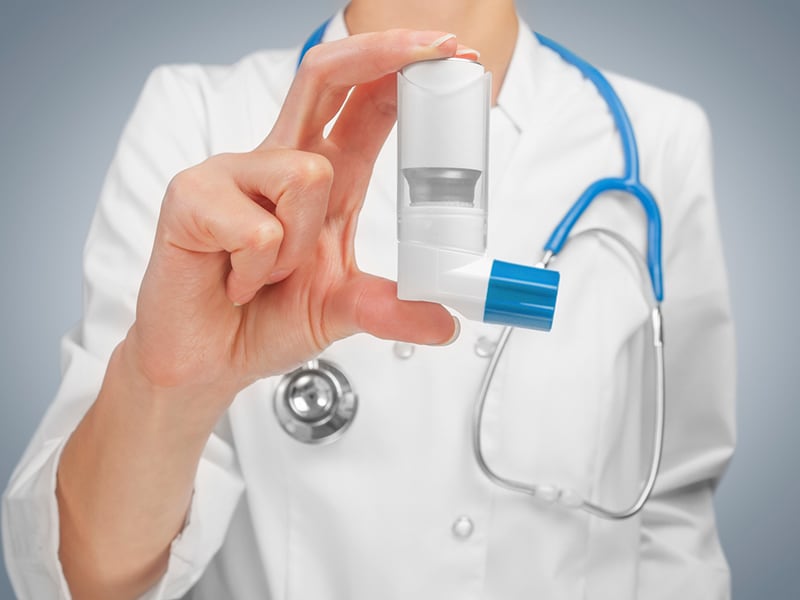 image: medscape.com
Lalita Fernandes and Anthony Mesquita
TB and Respiratory Medicine, Goa Medical College, St. Inez, Caranzalem, Goa, India




Objective:

To assess the level of control in asthma patients receiving therapeutic education intervention.



Background and significance:

There is no cure for asthma, hence the aim of management is to control asthma and improve quality of life. One of the reasons for poor control is improper inhaler technique. We analysed the control of asthma in subjects who received inhaler technique education by trained respiratory therapists.



Methods:

In a randomised controlled trial, we enrolled 89 new uncontrolled non smoking asthma patients reporting to the hospital. Asthma was confirmed by symptoms and spirometric reversibility as per ATS/ERS 2005 standards. Patients with asthma exacerbation and requiring systemic steroids were excluded. All 89 patients were treated with appropriate medications and were then randomised to education intervention group (teaching of correct inhaler technique by respiratory therapist) and the control group received routine inhaler technique instructions by the physician. Both groups were followed up at 4weeks. The intervention group was reassessed for inhaler technique at 4 weeks. At 12 weeks both groups were assessed for asthma control using ACT.



Results:

There was significant improvement in asthma control in the group receiving therapeutic education intervention (p<0.05).


| | Intervention | Control |
| --- | --- | --- |
| Age(SD) | 41(14) | 41(12) |
| Sex | 32 (74%) Females | 31 (67%) Females |
| Asthma control | 79% | 52% |
Conclusions:

Review of inhaler technique at every visit helps in better control of asthma.



References:

1. K.R. Chapman et al.Suboptimal asthma control: prevalence, detection and consequences in general practice. Eur. Respir J 2008;31:320-325.


Source :
http://erj.ersjournals.com/content/38/Suppl_55/p4997
Image :
https://img.medscape.com/thumbnail_library/...